I really want to tell you that do it just for the fresh air in the morning and the feeling of blood pumping through my veins but I wouldn't lie to you. I am one of those people that truly hates to exercise. In fact, every week I scream ask my PT "WHEN IS IT GOING TO GET EASIER" and he always just laughs… I don't think he's taking it seriously. It is NOT a rhetorical question.
I was always a band kid at school and never grew up with exercise as being a regular and consistent part of my life. Well, fast forward to the age of 25 and a promotion to working in marketing for one of Australia's largest (and most delicious) quick service restaurants and I decided that I finally needed a PT (mostly because I had put on 3 KGs in my first 3 months of working there and my skinny jeans were really feeling it. Like when you start to see skin in between the seams because the fabric is holding on for dear life – you don't need a scale to tell you it's time to hit the gym!).
So I mustered up all my courage and called up a friend of a friend who I had seen via Facebook had started his own personal training business. My personal trainer, Dan (founder and owner of Coops Fitness) was more than accommodating to my needs. Not being able to drive (that"s right, I don't have my license) meant that there was a pretty big "effort" factor to get to a gym and home for personal training. I needed the lowest possible barrier for me to be able to actually attend my training sessions and not pike at any possible opportunity. So Dan said he would come to me. Right to my backyard. No excuses. He worked around my schedule and agreed that Saturday at 10am would suit – especially since it gave me some added motivation to drink a little less on the Friday night prior (although I still get my drink on occasionally and am surprisingly better at working out hungover.. not really sure what that says about me).
Dan gave me a fitness test to start with which I will say was probably the most embarrassing moment of my life. Remember when I said I hadn't really exercised while growing up? Yeah, I wasn't kidding. Dan says to me: "See that row of trees? We're going to run to that last one there." Me (in my head I think): "Pffft! Piece of cake." I made it to the second one before I was huffing and puffing like the big bad wolf. I was so embarrassed that I was trying to make it seem like it was "no biggie" so without really realising.. I held my breath. I don't know if you know this, but often times, when you hold your breath (and err… stop breathing!) you can get a little light headed. Which I did. I nearly passed out from what looked like a 40 meter run. Not even a run – a light jog. "Kill me." I thought.
Well I did eventually get over the embarrassment and return for future PT sessions. I definitely don't think some things will ever be easy for me (have you ever done a Burpee? Seriously those things are actual torture and I will just never understand) but I have realised that some things are easier than others, and when they provide some functional purpose, I'm much more likely to follow through. Thus, the bike riding. There is an end destination – work, and preferably, not being late for it.
I'm no cyclist (obviously, not like you would have thought I was from the very accurate and honest depiction I'm giving myself here) but I do have a "freebie" "Beach Cruiser" bike that I won in a competition a few years back. I don't live far from work (a 25 min walk – not that I walked it a second time after getting caught out the first) so I can jump on my bike and get to work in about 12 mins. In winter – I won't even get sweaty so there is really no excuse not to. It's easy and I get to sleep in an extra 15 minutes (#winning).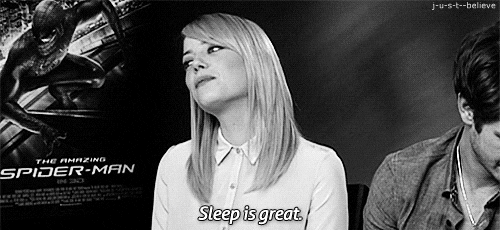 But you know, since I started riding to and from work most days, I can definitely say my focus for the day has improved and it's not so bad to wake up with a little blood pumping around your body, fresh air in your lungs and even a little Vitamin D on the skin definitely gives me a morning "boost". I don't even need a second coffee some mornings. We all know exercise is important. Hell that's why even though I'm not fond of it, I make sure I participate. Who knows – maybe it will get easier?